1812 Great Britain Dalton-37 1/2 Guinea NGC AU 58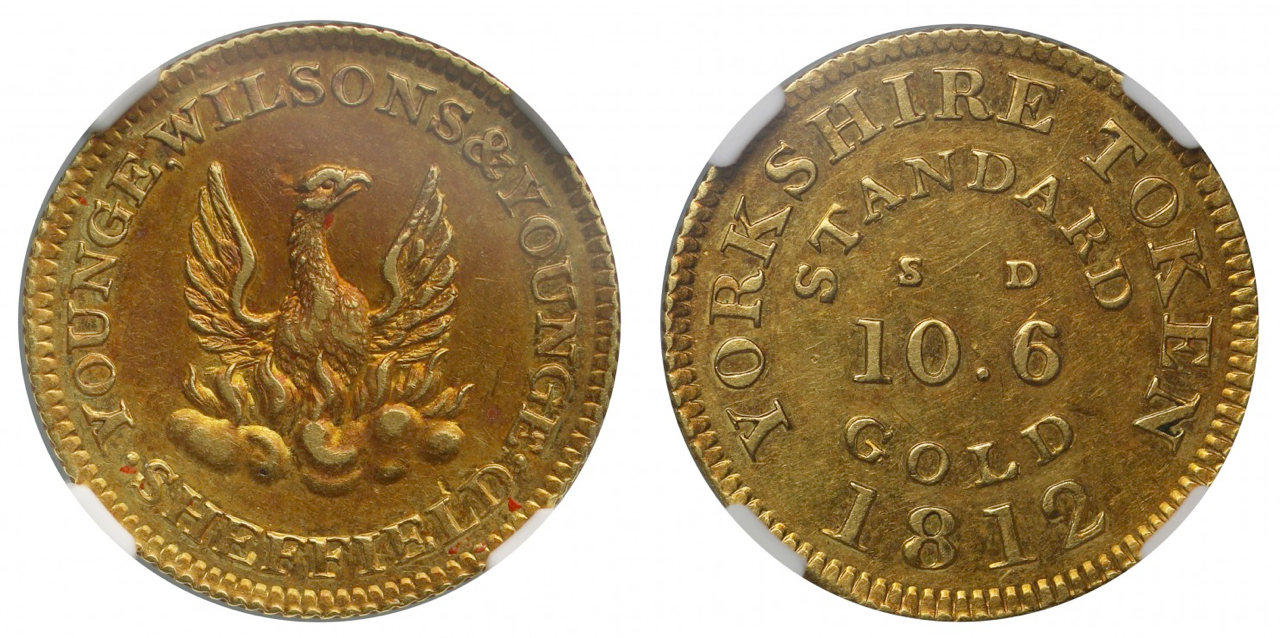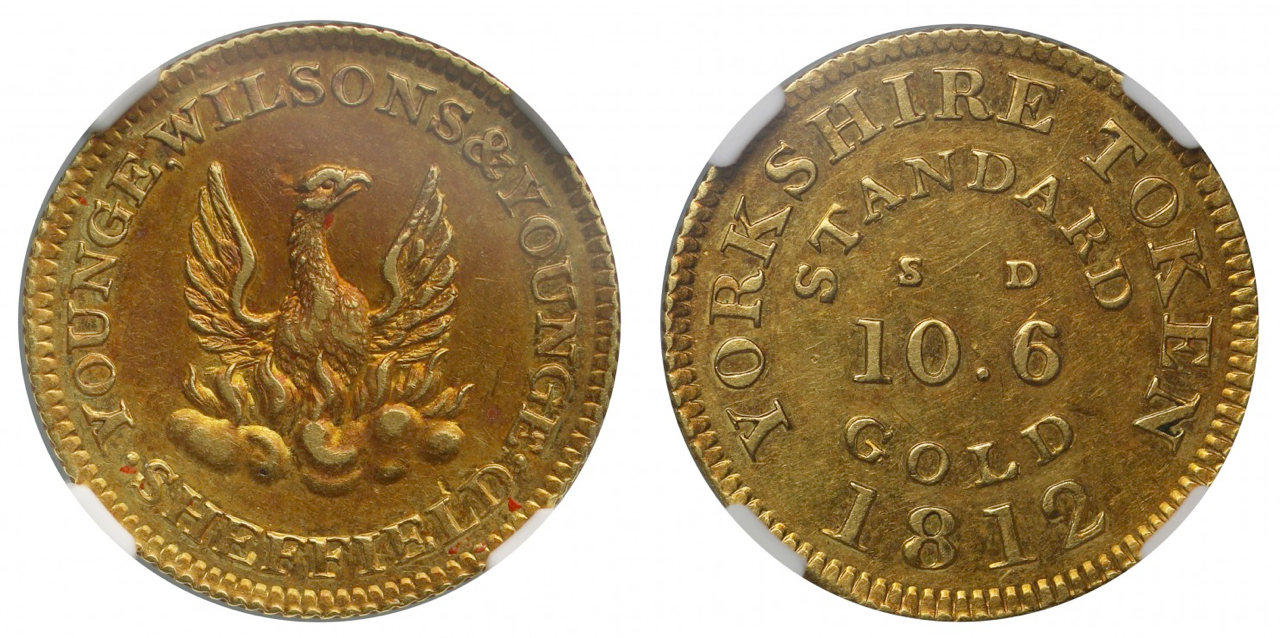 1812 Great Britain Dalton-37 1/2 Guinea NGC AU 58
Featuring a gorgeously detailed mythical rising Phoenix motif, this issue was struck during the Napoleonic War; a period when royal-issued gold was hoarded from circulation for fear of both inflation and an unfavorable outcome to the war.
The denomination on on this issue is displayed as 10 S . 6 D in standard gold in the center of the obverse; standing for 10 Shillings and 6 Pence, also known as a Half Guinea. This important gold coin is a transition piece between the half guineas that were ending their commercial existence and the coming half sovereigns which were first struck in 1817.
Few have ever sold in auction aside from the well known Jacob Y. Terner piece graded PCGS AU 55 last sold in September of 2011 for $18,400.